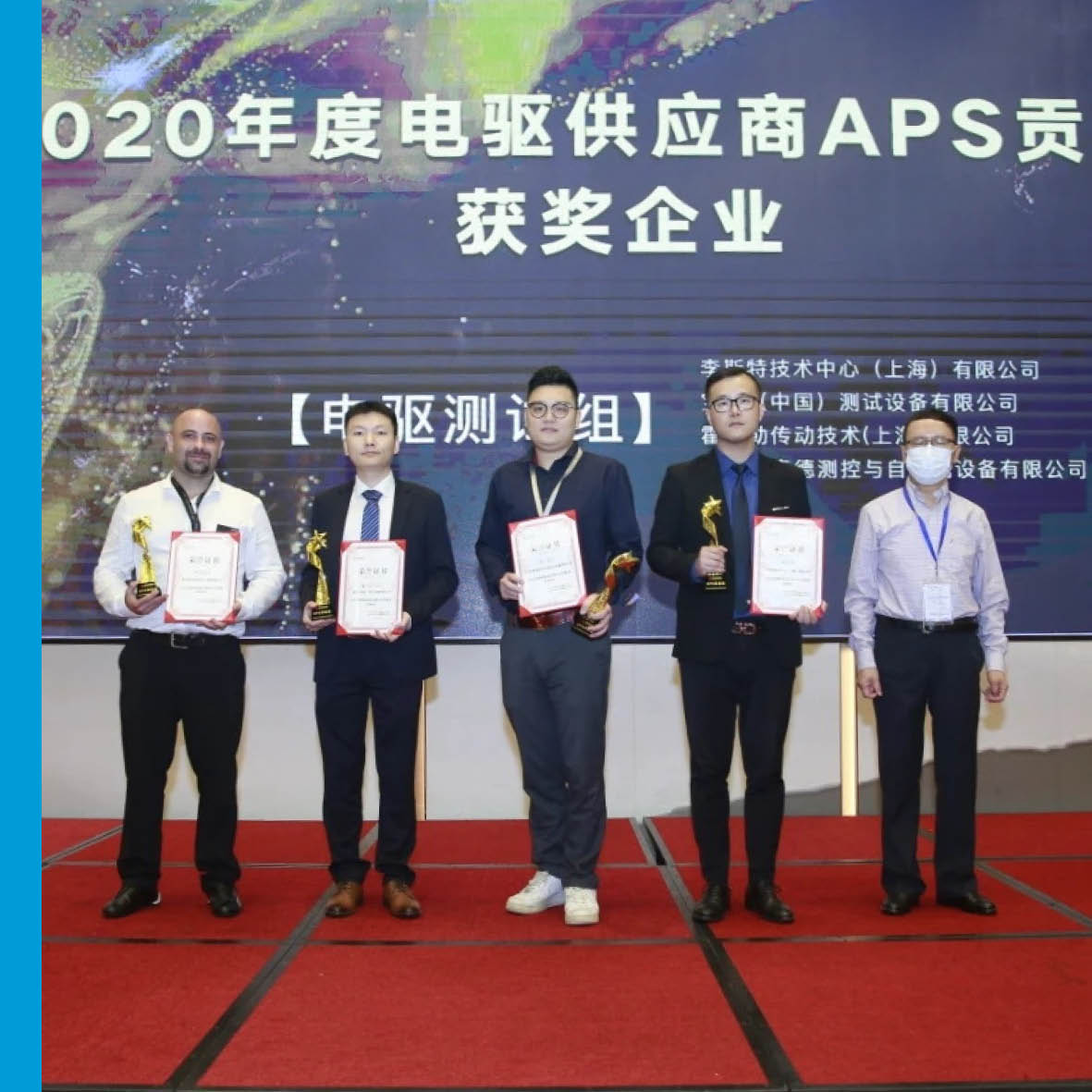 tectos wins online voting in E-Driver-Testing-Group
The Chinese tectos team – together with their colleagues in Graz – are very pleased to be awarded in an online voting by the e-mobility specialists in China as number 1 in E-Driver-Testing-Group. The ceremony had taken place during the APS, Sixth International Automotive Powertrain Summit, in Shanghai from 3rd to 5th June, 2020.
For tectos' CEO Dipl.-Ing. Dr. Dieter Hoefler this award is a reward and at the same time encouragement in being always a step ahead together with customers and to enter new ways of thinking.
"We count on modular systems which are extremly versatile for customers. For example our modular testbench system "E-Traction" for traction engines, back-to-back tests or e-axle and gearbox testing. High reliability of tectos solutions and the high level in service and customer care of the tectos team are the basic of this award", Dr. Hoefler said. "Thank you very much for the great support and the confidence in all of us".