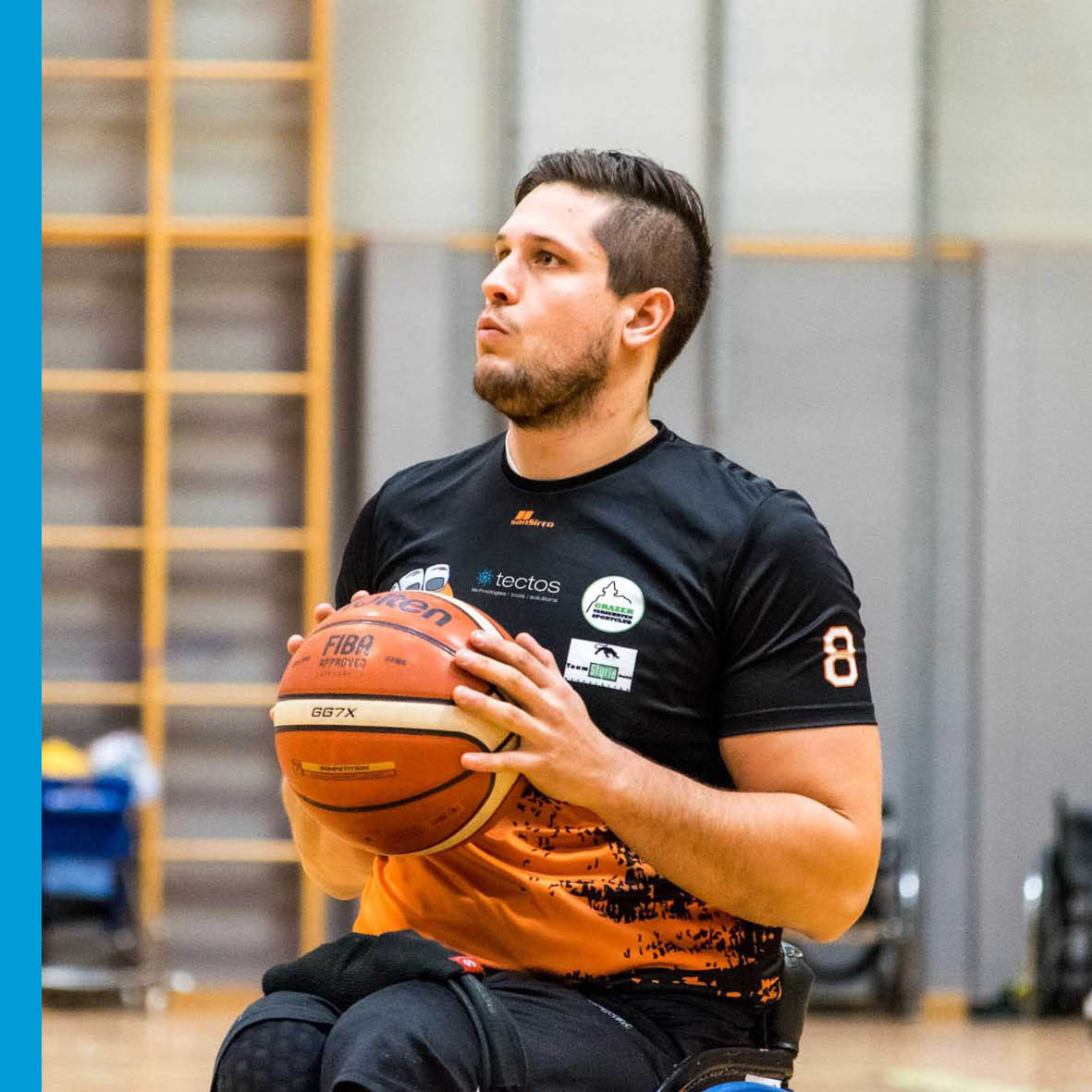 We support speed and a lot of power!
What happens when passion, respect, integrity, descipline and emotion come together? Exactly! A team achieves more, is constantly moving forward and motivated to face all challenges. This applies not only to companies like tectos but also in sports.
Such a team is the wheelchair basketball team RBB FlinkStones Graz and that is why tectos is now one of the main sponsors of the amazing team.
"I am very pleased that we are now supporting a team which respresents passion, teamwork and ambition in the same way like tectos does. Other similarities: facing every challenge, staying focused and at the same time flexible enough to live out-of-the box thinking", explains Dr. Dieter Hoefler, CEO of tectos.
Wheelchair basketball is played in more than 80 countries all over the world with more than 25,000 athletes and has been an integral part of the Paralympic Games since 1960. RBB FlinkStones Graz is the largest Styrian Handicapped Sports Association and has 2 teams in the Austrian Wheelchair Basketball League: the combat team RBB FlinkStones Graz 1 and RBB FlinkStones Graz 2, which serves also as training team for newcomers.
The results of RBB FlinkStones Graz are impressive: double Austrian vice-champion and the clear goal of bringing the title to Graz in the 2019/2020 season. Furthermore, the team provides five players for the Austrian national team, which will play for the promotion to the European A-league in Athens this september.
Last but not least: Christoph Edler, chief designer at tectos, is trainer of and player in the combat team of RBB FlinkStones and is keeping us well informed about the latest wheelchair basketball news. It goes without saying that Christoph also plays in the Austrian national team.
More about RBB FlinkStones: www.rbbflinkstones.com or visit facebook (RBB FlinkStones Graz) or instagram (rbbflinkstonesgraz)