NVH, simulation, measurement, vibration optimization and construction require a fundamental understanding and knowledge of dynamic behaviour and the associated environmental influences. Specialists of different technical fields are in constant dialogue with each other and work closely together with the in-house research and development department.
Analysis in combination with interpretation of the results by tectos engineeres and a profound recommendation leads to solutions which are sustainable, practicable and efficient.
This is what tectos Engineering stands for!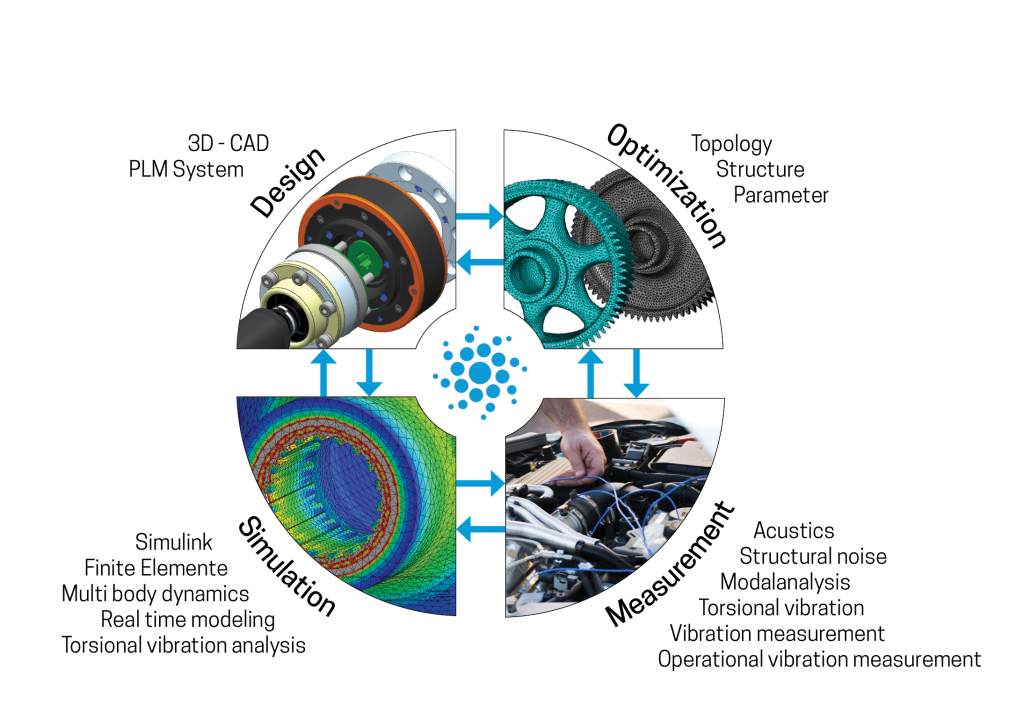 Design
Based on perceptions of the concept and physical boundaries the design specialists are transferring these insights into products.
tectos designers are characterized by many years of experience and profound system understanding: that is why function and efficiency, usability and scalability are taken into account at an very early stage. Any tools required and their integration into the workplace may be provided on request and facilitate work when using system components developed by tectos.
Measurement
Together with simulation, measurements form an unbeatable combination:
The knowledge gained in the simulation is validated by measurement and – if necessary – used for further optimization.
Experienced and highly qualified engineers carry out these measurements and interpret the results – be it at tectos or directly on-site at the customer.
The knowledge gained is then incorporated into the calculation models and represents an essential part of the solution process. Measurements are also crucial for tectos quality assurance.