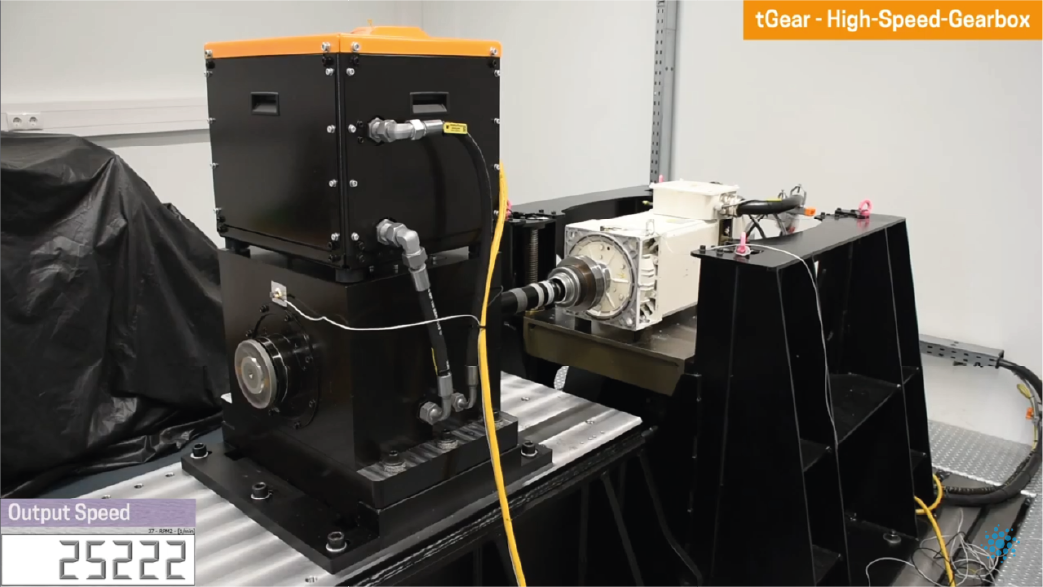 tGear High-Speed Gearbox
WLTP test cycles for e-motors on conventional test beds
Here you can find the tGear factsheet.
By launching the new tGear High-Speed-Gearbox, tectos engineers present another solution that impressively combines years of experience and intensive development work in the field of NVH for alternative and conventional drives.
The new tGear High-Speed-Gearbox enables WLTP test cycles including efficiency mapping for e-motors on all common conventional test benches, thus offering maximum independence at the same time. It connects e-motor's output shaft with a conventional ICE dyno on its opposite interface via an assembly consisting of a constant-velocity (CV) shaft and mechanical adapter. Since it is a mechanical system, both asynchronous and synchronous e-motors can be tested. The mounting itself is simple and safe by means of an adapter plate on the base frame.
If you need any further information and details, please contact:
E-Mail: sales@tectos.at
Phone: +43 0316 228617
Watch tGear in action here!